ColdFusion Lists, Arrays & Structures
We are proud to announce the availability of ColdFusion Lists, Arrays, and Structures, by Jeff Peters. This marks Mr. Peters' first publication with us, following his well-received Fusebox: Developing ColdFusion Applications, written for New Riders with Nat Papovich.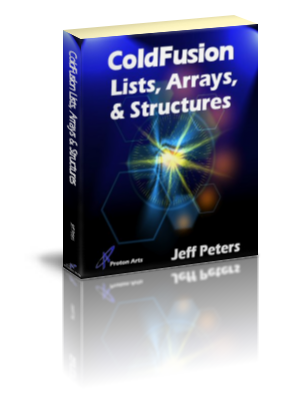 ColdFusion Lists, Arrays, and Structures provides an in-depth examination of these important complex data types. It offers a wealth of examples and ideas for both the novice programmer and the ColdFusion expert. Concise, direct, and well-illustrated, it's a must for every CF developer's reference library.
If you live in the Washington, DC area, you can pick up your copy of ColdFusion Lists, Arrays, & Structures at Reiter's, the leading technical, medical, and professional bookstore on the East Coast. Details here.

What's The Big Deal?
Why buy another ColdFusion language reference? Because ColdFusion Lists, Arrays, and Structures answers the questions that Macromedia's documentation doesn't. For example, what happens if a particular function receives unexpected data? Does it throw an error, or successfully provide an unexpected result? If you don't know the answer, you can find it here. Don't settle for doing things The Way We've Always Done It; get the information you need to be the innovator on your development team.
Read An Excerpt!
Read a short excerpt from the book: download it here. View the complete table of contents. Unfortunately, no book ever makes it off the press in perfect order. Check the errata here.
Buy It Online Now!
Where Is It?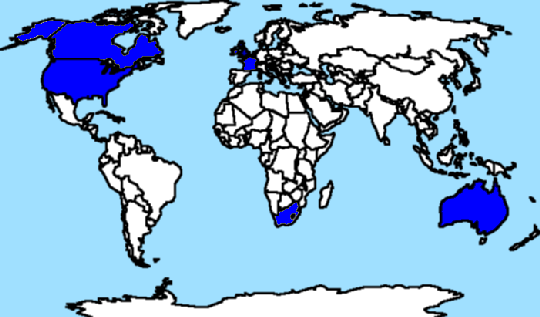 ColdFusion Lists, Arrays, and Structures is in, or on the way to, the hands of ColdFusion developers in the following locations:
- USA (AK, AZ, CA, CO, DC, FL, GA, HI, IA, MA, MD, ME, MI, MN, MO, NC, NH, NM, NV, NY, OH, OK, PA, TN, TX, UT, VA, WA)
- Australia (ACT, NSW, WA)
- Canada (BC, MB, ON, QC)
- France
- Germany
- Great Britain (Essex, Lanarkshire, Leicestershire, Middlesex, Surrey, Strawbridge)
- Netherlands
- Qatar
- South Africa
- Switzerland


What People Are Saying
"...this book is highly recommended, and if you are serious about CFML development then the less-than-$20 cover price is easily justified." - Ben Forta
"This book made me understand, in one afternoon, a subject that had been clear as mud." - John Beynon
Reviews of Mr. Peters' Work
"All in all this is a hard one to beat" - Carl Burn
"I have enjoyed [the book] immensely" - Ken Rogers
"Excellent. A must read" - Perry Woodin
"Excellent, well-written" - Hal Helms
"I like Jeff's clear and relaxed style and I've found his books to be a great read." - Sean Corfield